If you've already pre-ordered the Samsung Galaxy S22 Ultra, then chances are you'll be getting a delivery this week. To ensure it is protected from day 1 we are going to go over the best screen protectors for the S22 Ultra.
PanzerGlass Screen Protector for S22 Ultra
The first S22 Ultra screen protector I would recommend is the PanzerGlass case friendly screen protector.  As with all PanzerGlass screen protectors, it is incredibly thin which has a couple of advantages. First of which is that the under-display fingerprint reader will not get affected by it as it's such a thin bit of glass, secondly, it means that it is very case friendly.
The PanzerGlass screen protector has a coating that contains an active antimicrobial substance that kills bacteria on the glass. It is proven to kill up to 99.99% of the most common surface bacteria.
Olixar Tempered Glass Screen Protector for S22 Ultra
Next up we have another glass screen protector for the S22 Ultra, this Olixar glass screen protector will give you full coverage and still amazing clarity. I actually prefer the feel of this one on your thumb and fingers as it is still as smooth as the normal screen.
We have also faced no issues with the fingerprint reader slowing down which can sometimes be a problem.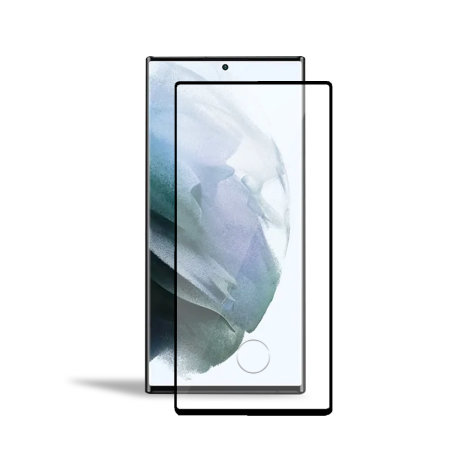 Whitestone Dome Screen Protector for S22 Ultra
This Whitestone Dome premium screen protector is a lot different than the other ones. It comes with a UV light and takes quite a white to install. However once it's installed it is not coming off!
The edges are a little sharpe but we had no issues getting a case on with it and at that point you won't be able to feel the edges of the screen protector.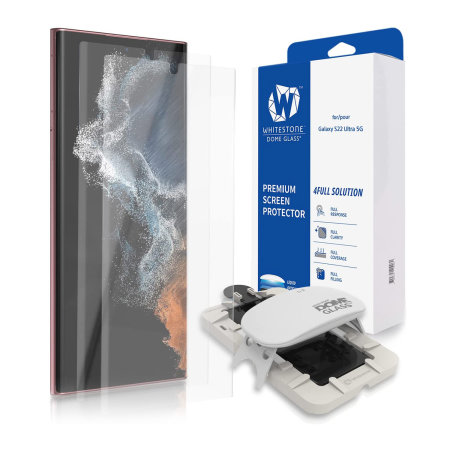 Olixar Film Screen Protector for  S22 Ultra
The last protector that we have for you today is yet another from Olixar. If you prefer film over glass protection, this is one we highly recommend. Despite it already having a very low cost, you not only get one protector in the pack but two. Making this an extremely great value for money way to protect your precious.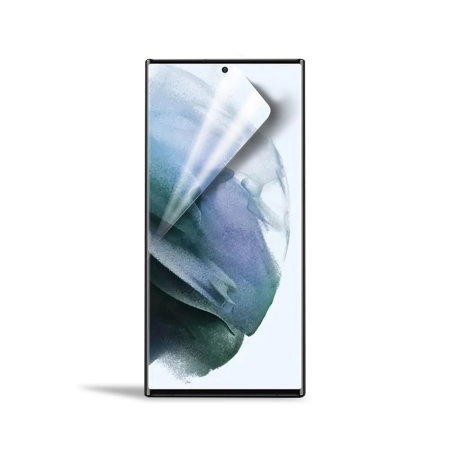 Thank you for reading all about these best screen protectors for your S22 Ultra. Make sure you check out our YouTube channel for loads of videos about the S22 Ultra.