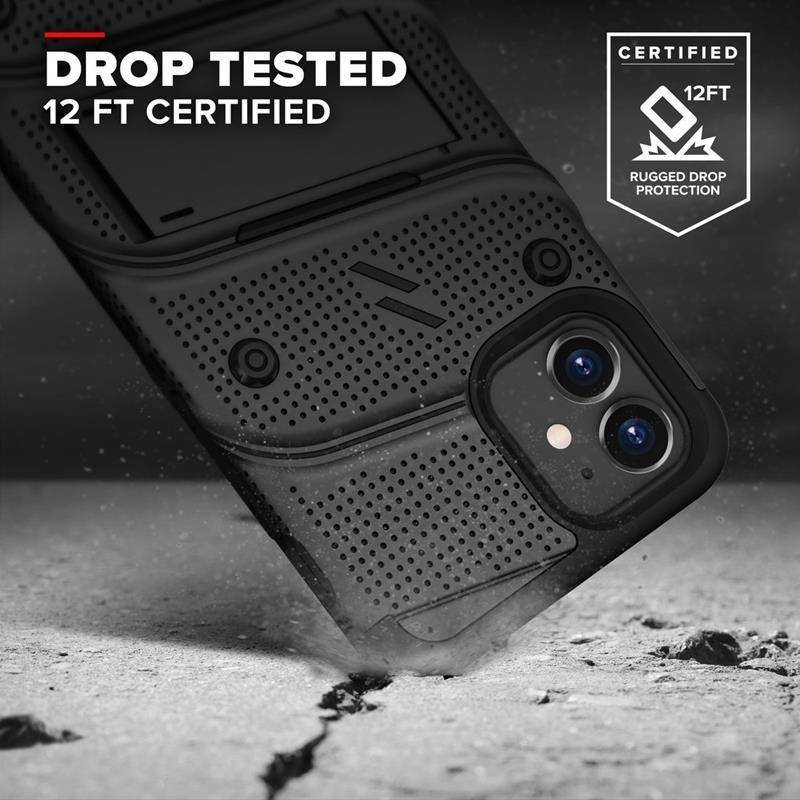 The brand Zizo is known for its military grade protection phone cases and awesome tempered glass screen protectors, that provide your smartphone with the ultimate protection. Zizo offer phone cases in a range of stunning colours that look stylish and are designed to protect your phone from the worst. Keep your phone in style with Zizo phone cases that will save your phone from a drop, scratch or scrape. Below we are going to talk about some of the best Zizo Bolt cases for your device.
Zizo Bolt Samsung Galaxy S21 Ultra Tough case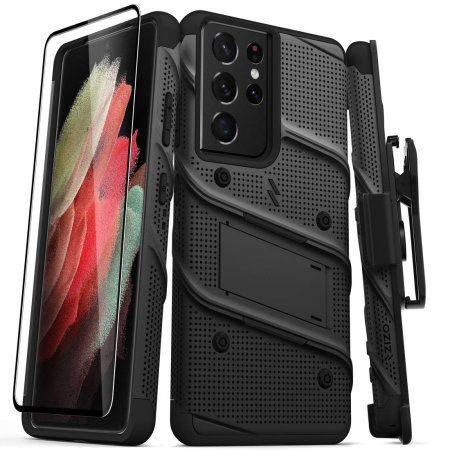 This Zizo Bolt Samsung Galaxy S21 ultra tough case is a case that ensures your phone is super secure and safe. This Zizo Bolt ultra tough case offers military grade protection to your Samsung S21, be it from a sudden drop, bump or a scrape, your phone is in safe hands with this ultra tough case.
With a multi-layered design this case is surely going to offer your phone tough, durable and all around protection. Being a military grade phone case means that this phone case is military standard 810-G drop test compliant. This means that this case is definitely going to save your phone from nearly any sort of drop.
This ultra tough phone case also comes with a handy belt clip and integrated kickstand. The handy belt clip is a great added accessory that will allow you to ensure your phone is always securely with you. With the integrated kickstand you'll be able to give your hands while watching a movie or video on your phone.
Zizo Tough red case for iPhone 13 Pro Max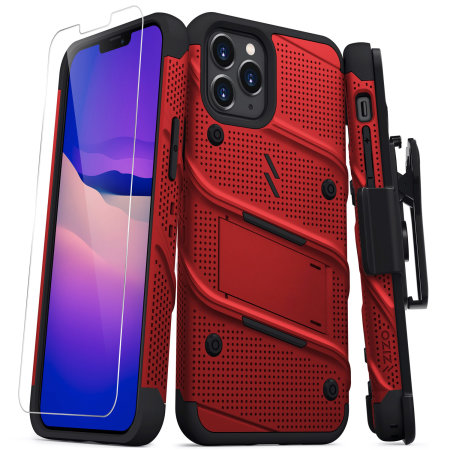 Make the most out of your iPhone 13 Pro Max with this military grade, 360 degree protection Zizo Bolt phone case. The Zizo tough red case for iPhone 13 Pro Max is THE case for your iPhone 13 Pro Max. This case is constructed to withstand the most intense drops, whilst still keeping your phone safe.
With a dual layered design, your iPhone is protected from all angles! The rugged outer shell of the case offers protection to your phones device surface. The inner core shock absorbing technology in the case stops your phone from enduring and internal damage if it falls.
This striking red case offers you with a stylish look as well as full protection to keep your phone safe and secure at all times.  This case also comes with a handy belt clip and integrated kickstand.
Checkout this video by
Ricky's

 techtalk on the Zizo Bolt Ultra tough case:

 

If you want to checkout more Zizo cases or view other accessories to dress your phone with, checkout the Mobile Fun store.