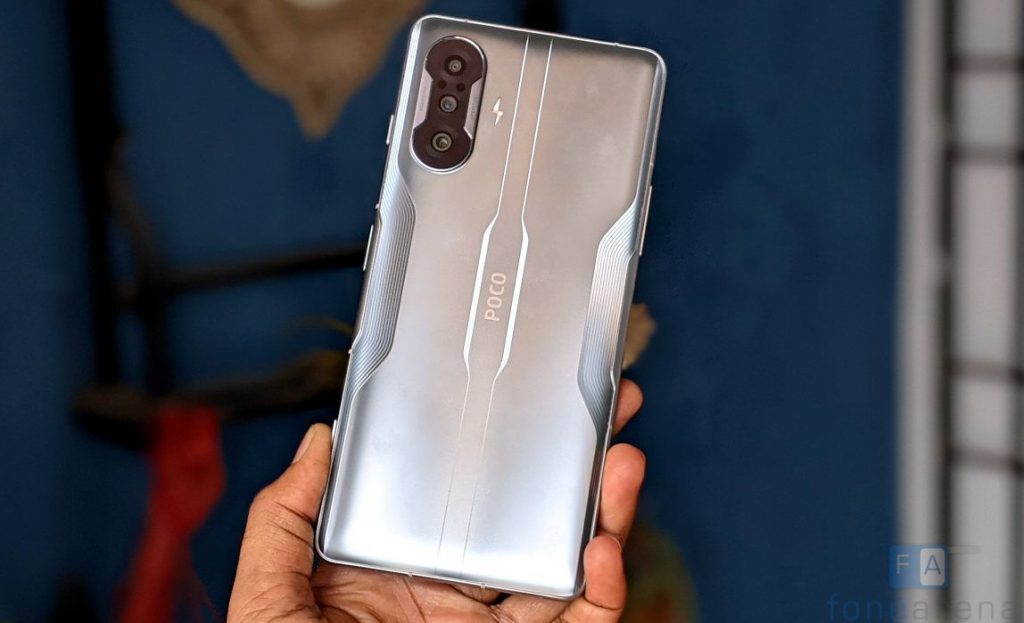 According to the International Data Corporation's (IDC) quarterly and annual report, India smartphone market saw 161 million smartphones in 2021, up by 7% YoY (year-over-year), despite supply constraints due to the ongoing pandemic. The report also says that online market saw 81 million unit shipments, up 13% YoY, surpassing the offline channel due to marketing and festive sales as well as, attractive financing schemes, cashback & exchange offers, and trade-in programs.
The report says that MediaTek-based smartphones grabbed 54% market share, overtaking Qualcomm with more than 85% of its smartphones below US$200. UNISOC grabbed 7% share, up from 2% in 2020.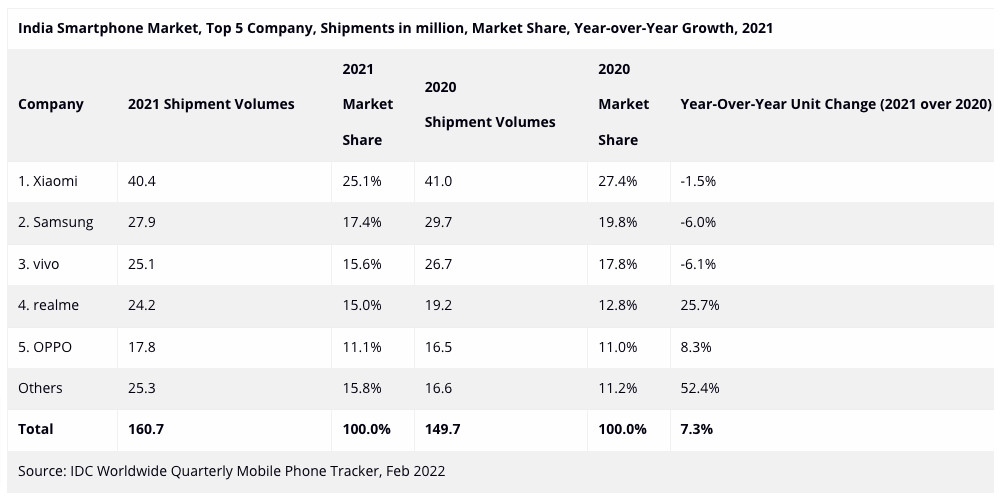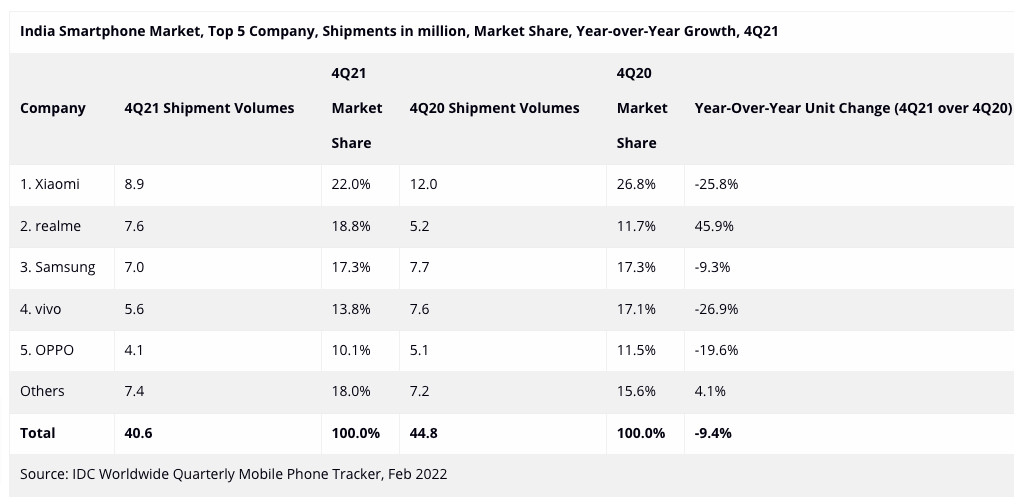 3
Xiaomi leads with 25.1% share and grabbed the top spot, thanks to strong sales of POCO phones online which grabbed 51% YoY growth and strong Redmi 9A/9 Power/9 sales. It declined 1.5% compared to 2020.
Samsung shipped 28 million units even though it saw supply constraints, especially for the Galaxy A series in the low to mid-price segment, and for foldable devices in the premium segment, so it saw 6% decline compared to 2020. Its 5G phones saw a 21% share, driven by the Galaxy A22, M32, and M42.
vivo grabbed the 3rd spot, even though it saw a decline of 6% YoY. It leads with 28% share in offline segments in terms of shipments in 2021, thanks to its Y series, even with supply constraints.
realme in the next spot saw 26% YoY growth, the highest in the top 5. It also rose to the second slot in Q4 2021 (Oct-Dec), surpassing Samsung, with a share of 19%. The company had 21% share online in 2021.
OPPO saw 8% YoY growth in 2021. It also surpassed Samsung for the second slot annually in the offline channel, with a share of 18%.