After the announcement in China last month, Xiaomi along with the Redmi Note 11 series introduced the MIUI 13 for the global markets. This doesn't bring several features that were launched in China, but only finetunes some features that were already available with the MIUI 12.5 Enhanced. These include Faster storage, Faster background efficiency, Faster processing and Longer battery life.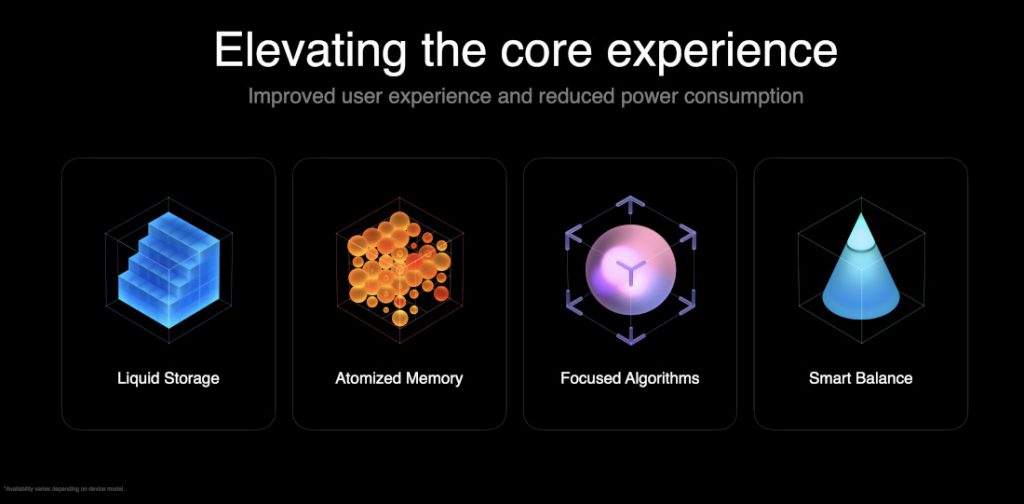 Liquid Storage on MIUI 13 reduces fragmentation and actively manages stored data, improving defragmentation efficiency by up to 60%. MIUI 13 retains read and write speeds up to 95%—giving users a "new" experience longer, and prolonging device lifespan.
MIUI 13's Atomized Memory, an ultra-fine memory management method, brings RAM efficiency to a new level. It analyzes how apps use memory and divides a single app's RAM usage processes into important and unimportant tasks. Then it closes all unimportant tasks, allowing apps to use memory only for what's important to you right now, enabling you to run more apps without sacrificing performance.
MIUI 13 brings Focused Algorithms, which dynamically allocates system resources based on usage scenarios, making MIUI more fluid and responsive. Focused Algorithms prioritizes the active app above all others, allowing the CPU to focus on important tasks, giving you faster speeds and higher performance where and when you need it.
Smart Balance in MIUI 13 is designed to automatically find the balance between performance and power consumption, so you can get the power and speed you need to stay on the go. With Smart Balance, overall battery life can be extended by up to 10% in MIUI 13.
With all-new widgets, you can personalize the smartphones with convenient modules and notifications in the App Vault or on the home screen. MIUI 13 supports widgets of different sizes. With 2×1, 2×2, 2×3, 4×2, and 4×4 options at hand, users can fit more important information on a single widget and place widgets where they may not have fit before.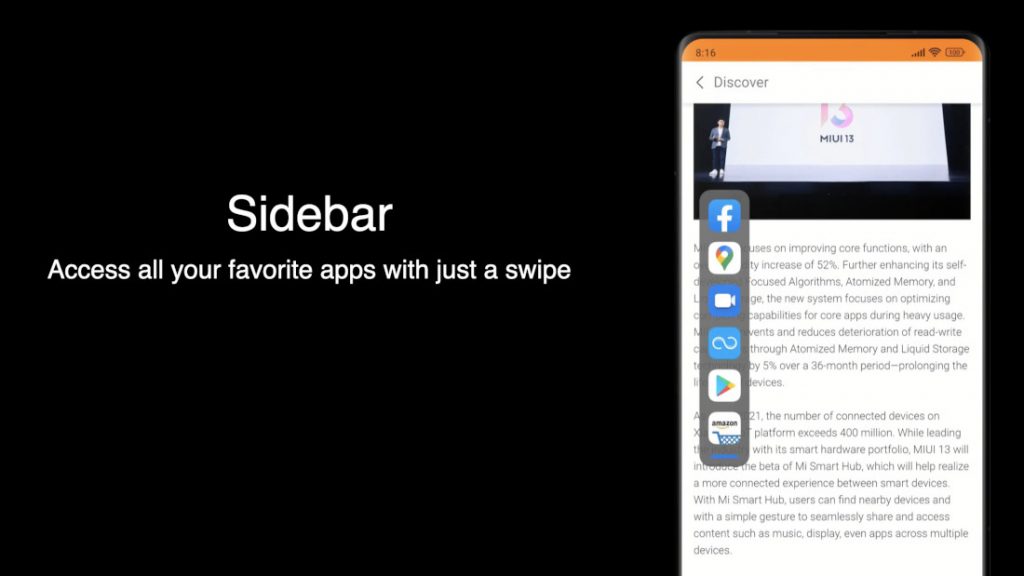 Sidebar in MIUI 13 allows you to access all your favorite apps in floating windows with just a swipe—without leaving your current app. You can also customize the feature with up to 10 apps in the sidebar.
First batch of models that will get the MIUI 13 update globally in Q1 2022
Mi 11 Ultra
Mi 11
Mi 11i
Mi 11 Lite 5G
Mi 11 Lite
Xiaomi 11T Pro
Xiaomi 11T
Xiaomi 11 Lite 5G NE
Xiaomi 11 Lite NE
Redmi Note 11 Pro 5G
Redmi Note 11 Pro
Redmi Note 11S
Redmi Note 11
Redmi Note 10 Pro
Redmi Note 10
Redmi Note 10 Pro Max
Redmi Note 10 JE
Redmi Note 8 (2021)
Redmi 10
Xiaomi Pad 5
Redmi 10 Prime
Mi 11X
Mi 11X Pro
We can expect India-specific roll out details at the Redmi Note 11S launch in the country on February 9th.