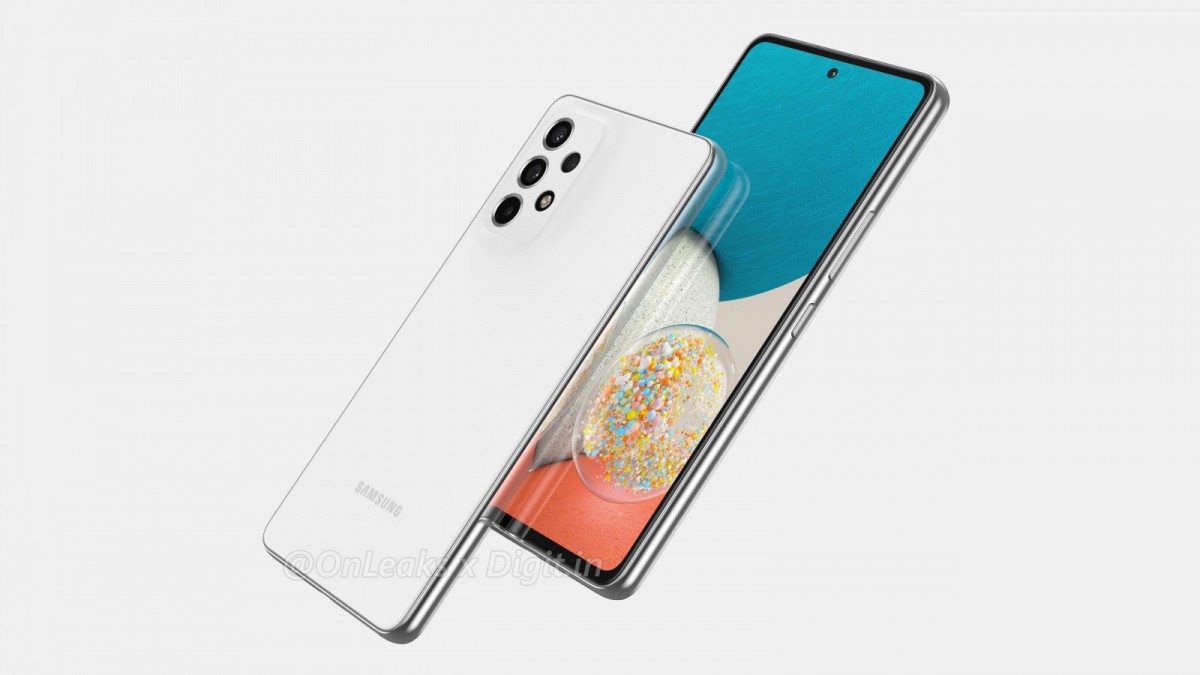 The new Samsung A53 will be launching soon and we are all looking forward to what this A series phone has in store for us. The Samsung A53 will be a predecessor of the Samsung A52 and many of us are excited to know what new features will be added to the phone.
Release date
As like many other Samsung A series devices that were launched along the beginning of the year, the Samsung A53 may be released during the time too. The previous Samsung A52 was launched in March, so we are all expecting the Samsung A53 to be launched around that time.
Design
The Samsung A53 design is quite similar to the Samsung A52. However, from rendered images we can see that the design of the rear quad camera has a more seamless design and camera housing. From render images it seems as though there is no headphone jack.
As for colours, the Samsung A53 will come in the colours white, blue, black and orange. These are a nice range of colours so people will have a lovely variety of colours to choose from.
Compared to the A52 the Samsung A53 is 8.14mm thick which is slimmer than A52.
Display, hardware & specs
The Samsung A53 will have a 6.5inch Amoled display with a full HD resolution and a 120Hz refresh rate. The phone will also feature an in display fingerprint sensor. It is rumoured that the Samsung A53 will have the Exynos 1200 chipset or maybe even the Qualcomm's snapdragon 778G chipset.
As for the ram and storage, the Samsung A53 is expected to come with a ram size of 8gb and a storage size of upto 128GB. The battery capacity is expected to be 5,000mAh which is better than the the previous A52s battery capacity which was 4,500mAh.
Camera
The Samsung A53 will is expected to sport a 64 megapixel camera with a stabilised main camera. The Samsung A53 will also offer a 12 megapixel ultra wide camera, 5 megapixel depth camera and a 5 megapixel mono camera.
If you're interested in purchasing some cool and the highest quality Samsung A53 accessories, checkout our Mobile Fun store!