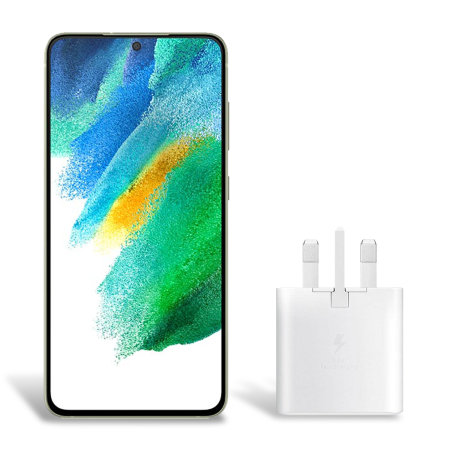 If you've just picked up a Samsung Galaxy S21 FE and were shocked to find that you don't get a power adapter in the box anymore, then don't worry as we have chosen the best chargers for the Samsung Galaxy S21 FE.
Official Samsung Galaxy S21 FE 25W PD USB-C UK
What better way to start this off with Samsung's official 25W charger for the S21 FE. As this Is a genuine Samsung product you can rest assured knowing that it has been made to the highest standards and will reliably charge your phone quickly and safely.
What I really like about this charger is the third pin that we need in the UK folds in which makes the plug flat, ideal for throwing in your bag.
Official Samsung Galaxy S21 FE Wireless Fast Charging Pad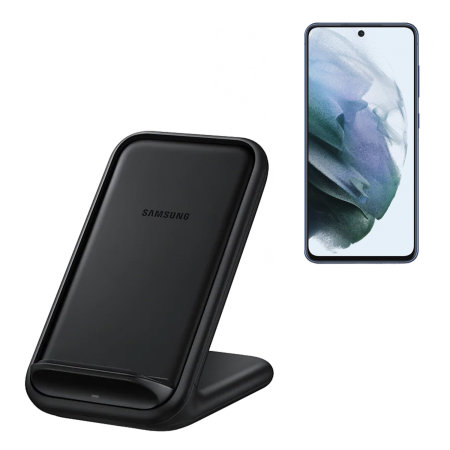 Why not upgrade to a wireless charger. This Samsung fast wireless charging pad will charge your device more conveniently as you wont need to plug anything into the phone. Sit is wireless charging pad on your bedside table and simply plonk your S21 FE on it and wake up with a full battery.
Olixar Samsung Galaxy S21 FE 10W Wireless Charging Stand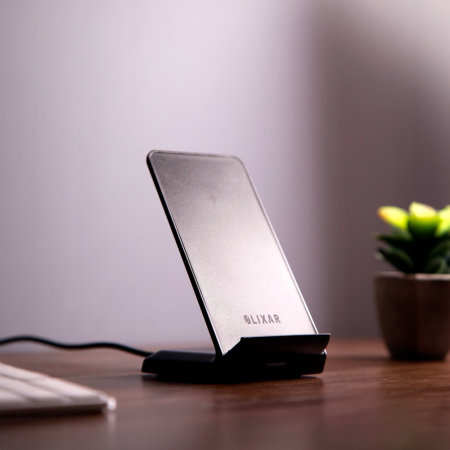 If wireless charging sounds like something you want to jump into this Olixar wireless charging stand will not old quickly and efficiently charge your S21 FE but also prop it up so you can watch YouTube or just keep an eye out on your notifications.
I think this is perfect for the home office as you can place your phone on it and glance down when you get a notification, all without needing to pick your phone up.
Official Samsung Galaxy S21 FE UV Steriliser With 10W Wireless Charger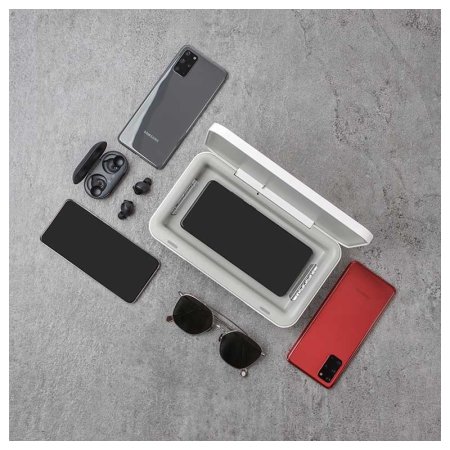 Next up we have probably the most interesting charger on this list. Samsung's UV steriliser with 10W wireless charger this will not only charge up your phone wirelessly but also sanitise your phone using UV light.
UV light kills bacteria and viruses which is handy as your phone will actually have alot of bacteria on without you even knowing. Think of all the times you wash your hands in the day, but then you pick up your phone which hasn't been cleaned in how long. This charger will allow you to easily kill off the germs on your phone and top up your battery.
Olixar Samsung Galaxy S21 FE 18W USB-C Fast Charger & 1.5m USB-C Cable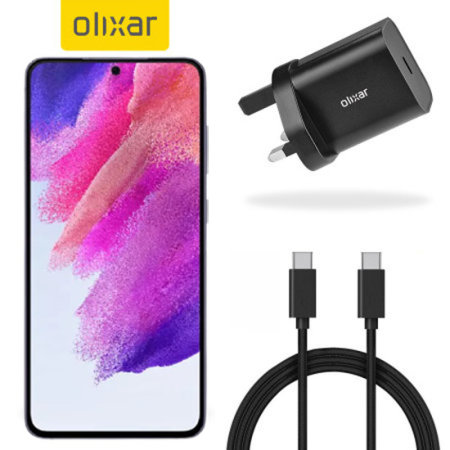 Last up we have this Olixar 18W charger bundled with a USB-C cable, very handy if you need another charger or just want a power brick and spare cable. Not only is this charger cheaper than Samsung's official one but also comes with a 1.5m braided USB-C cable, perfect as the one that comes with the Samsung Galaxy S21 FE is pretty short.
So there you go 5 chargers for the Samsung Galaxy S21 FE, make sure you check out our blog on the top 5 cases for the Samsung Galaxy S21 FE, or check out our unboxing and first thoughts on the device on our YouTube channel.