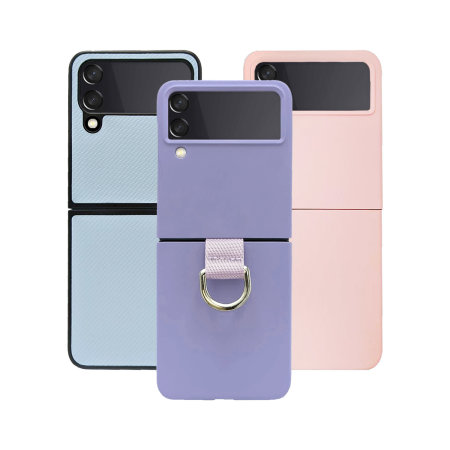 With one of the most exciting phones of 2022 being announced we thought we would show you some of the best cases you can get for the Samsung Galaxy Z Flip 4.
The Samsung Galaxy Z Flip 4 is not just one of the best and most expensive phones but is also one of the most fragile.
Although Samsung has made many improvements over the years there is no getting away from the fact that the phone is always going to be more fragile due to many more moving parts in the device.
That's why you need to take a look at these best cases for the device to ensure you protect it and in some cases get more from your device.
Olixar Colourful 3 Pack Case Bundle – For Samsung Galaxy Z Flip4
The first case we have for the Samsung Z Flip 4 is actually a bundle for the Z Flip 4 and includes 3 different cases from Olixar at a special price.
Let's start things off with the Carbon fibre case, this case is not actually made from carbon but is a plastic case with a carbon fibre print on, thankfully this case still has the feel of carbon fibre though. In this lovely light blue colour, the case and phone look great together.
Next up in this 3 pack we have the Olixar ring case. Now you might wonder why you would want a keyring on your case, well you can actually put your finger through it to have an extra point of contact with the phone. Not only does this purple case look great but is also incredibly practical.
Last up in this 3 pack we have the Olixar fortis case, an ultra-thin case that feels incredible in the hands. Adding another splash of colour to your collection with this pink case.
Official Samsung Black Silicone Case With Strap – For Samsung Galaxy Z Flip4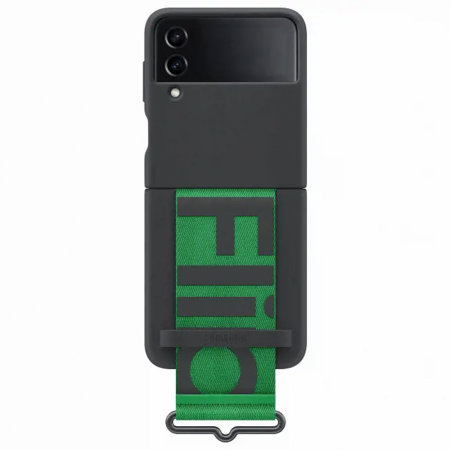 Next up we have Samsung's Official strap case. The strap on this case not only gives your Z Flip 4 a unique look but also provides another purpose. You can simply slide your fingers between the strap and case to ensure you don't drop the phone.
The strap will also provide a little protection to the spine as well as when the phone is folded shut the strap covers it slightly.
Ringke Slim Clear Tough Case – For Samsung Galaxy Z Flip4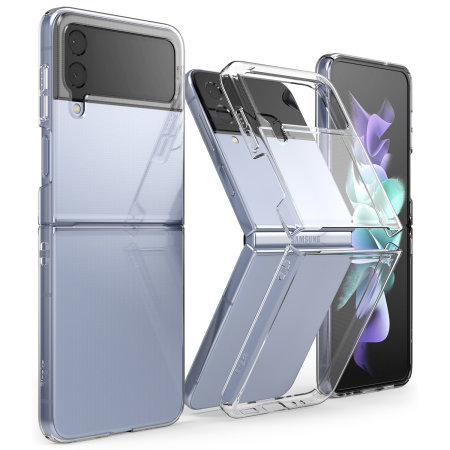 Last up we have this lovely clear case from Ringke. A clear case is not only a great way to keep your phone protected while also showing off the colour of Z Flip 4 you bought.
Thankfully Ringke have used high-quality materials on this case which means that the case will not yellow overtime.
---
I hope you've enjoyed looking at all these amazing cases for the Samsung Galaxy Z Flip 4. Make sure you check out the rest of the Samsung Galaxy Z Fold 4 accessories on the Mobile Fun store.