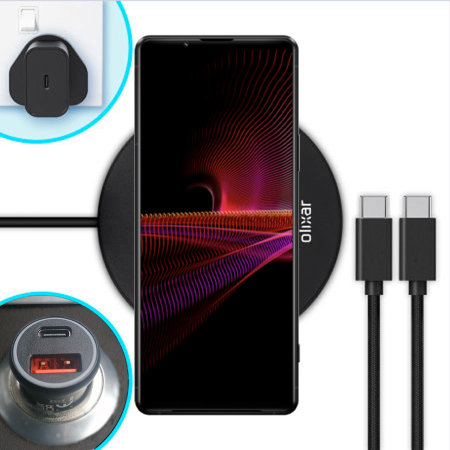 If you've just received your Sony Xperia 1 IV then you might be surprised to only find the phone in the box. Yep, you read that correctly, the Sony Xperia 1 IV does not include a charger or even a USB-C cable.
Don't worry though as we have chosen the best chargers to get for your Sony Xperia 1 IV.
Olixar Complete Fast-Charging Starter Bundle – For Sony Xperia 1 IV
Now, this first one is a special bundle we have put together for you, it not only includes the mains charger and USB-C cable which should have come with the phone, but also includes a car charger for those road trips this summer, and also a wireless charger as Sony has finally added this feature.
The wireless charger is certainly the stand-out here at 15W, this makes it perfect to have on your bedside table to charge your Sony Xperia 1 IV at night.
Official Sony Black 30W Fast Mains Charger and 1M USB-C Cable – For Sony Xperia 1 IV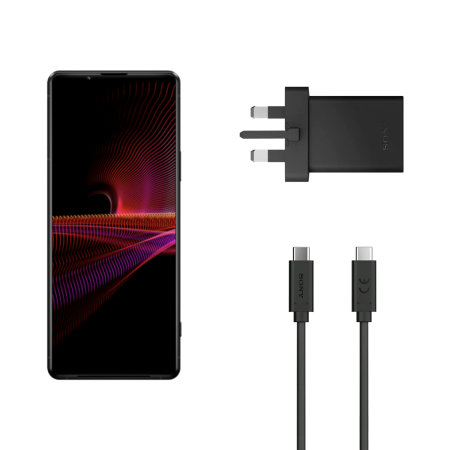 The next one is an obvious choice, Sony's official 30W charger. Now, this is a fast charger so will charge up the Sony Xperia 1 IV's 5000mAh battery in no time, perfect if you need a quick charge before you head out the door.
Paired with the 30W charger is a 1M USB-C to USB-C cable so you'll have no problem charging up your Sony Xperia 1 IV if your plug is stuffed far away.
Olixar Super Fast Black 65W GaN USB-A and USB-C Wall Charger With Braided USB-C to C Cable – For Sony Xperia 1 IV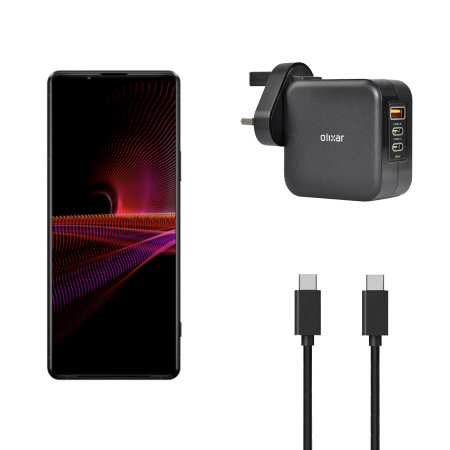 Last up and at the same price as Sony's official charger is this 65W charger from Olixar. That's right, for the same cost you get over double the Wattage. It doesn't stop there though as this charger also features 2 USB-C ports and 1 USB-A port, which means you can charge 3 devices at once!
The USB-C cable included is also a nice braided one which should last longer than the normal rubber ones, a pretty great deal if you ask me.
---
Thanks for reading about these Sony Xperia 1 IV charges, make sure you check out the rest on the Mobile Fun store. If you have not protected your device yet also have a look at the Sony Xperia 1 IV cases and our Sony Xperia 1 IV screen protectors.